Upcoming events, adoptions and fundraising...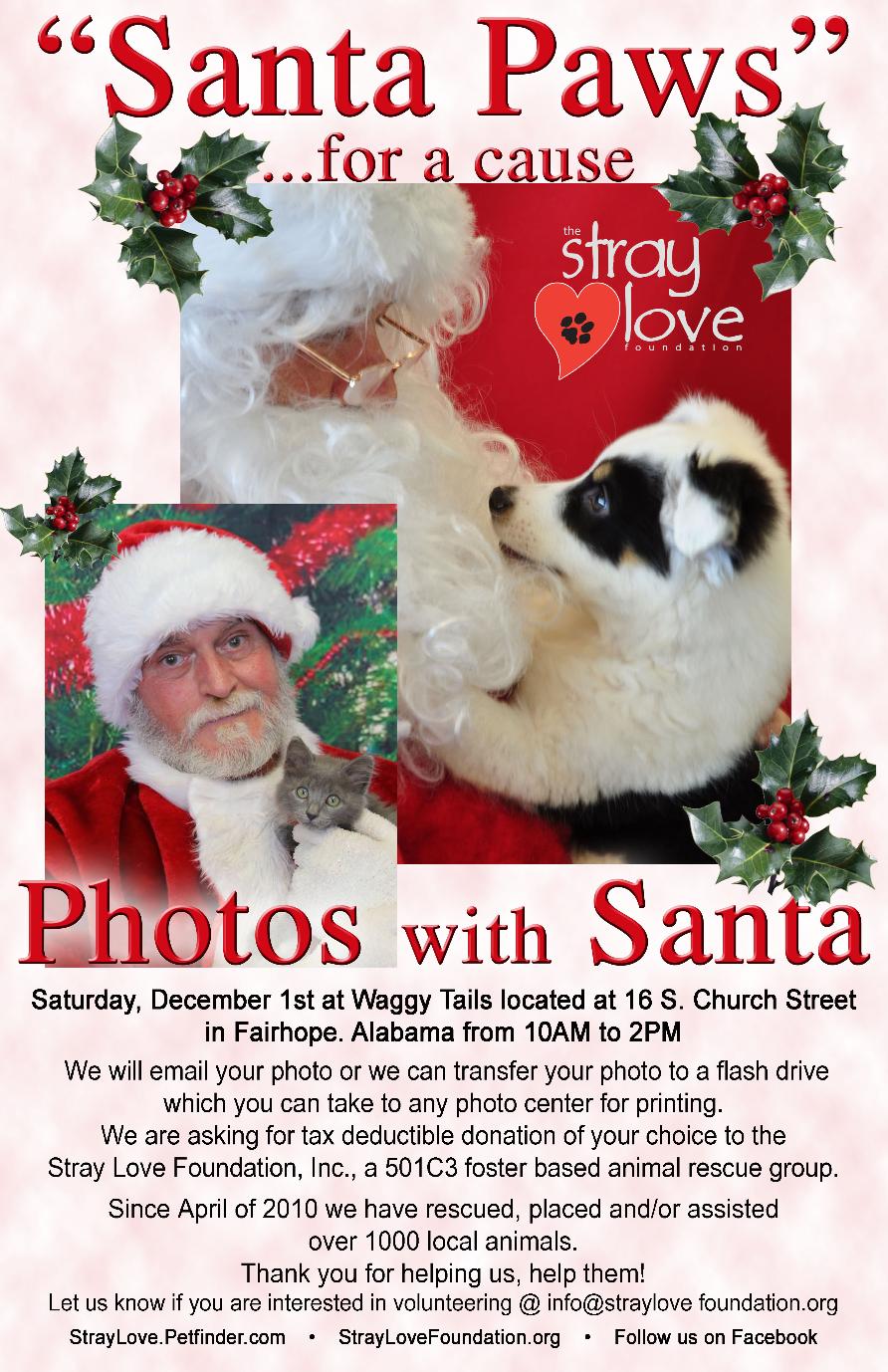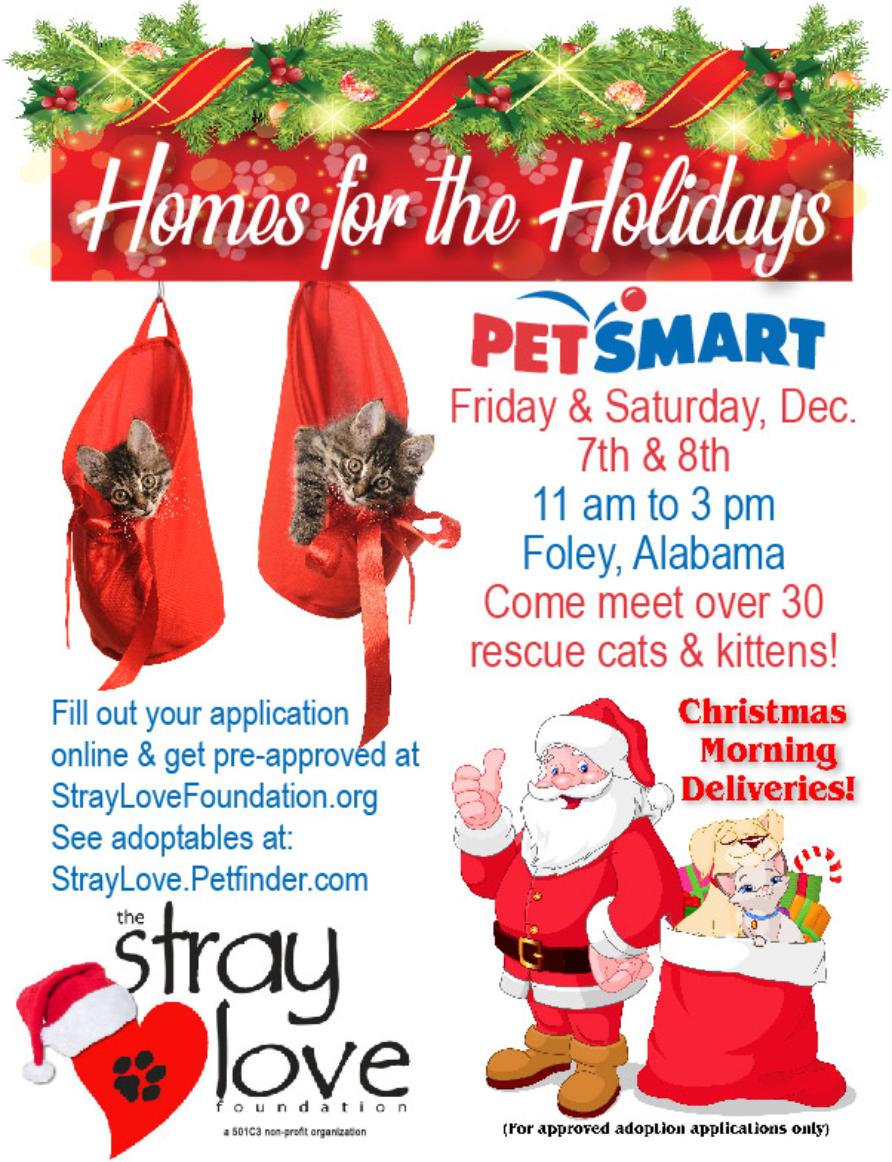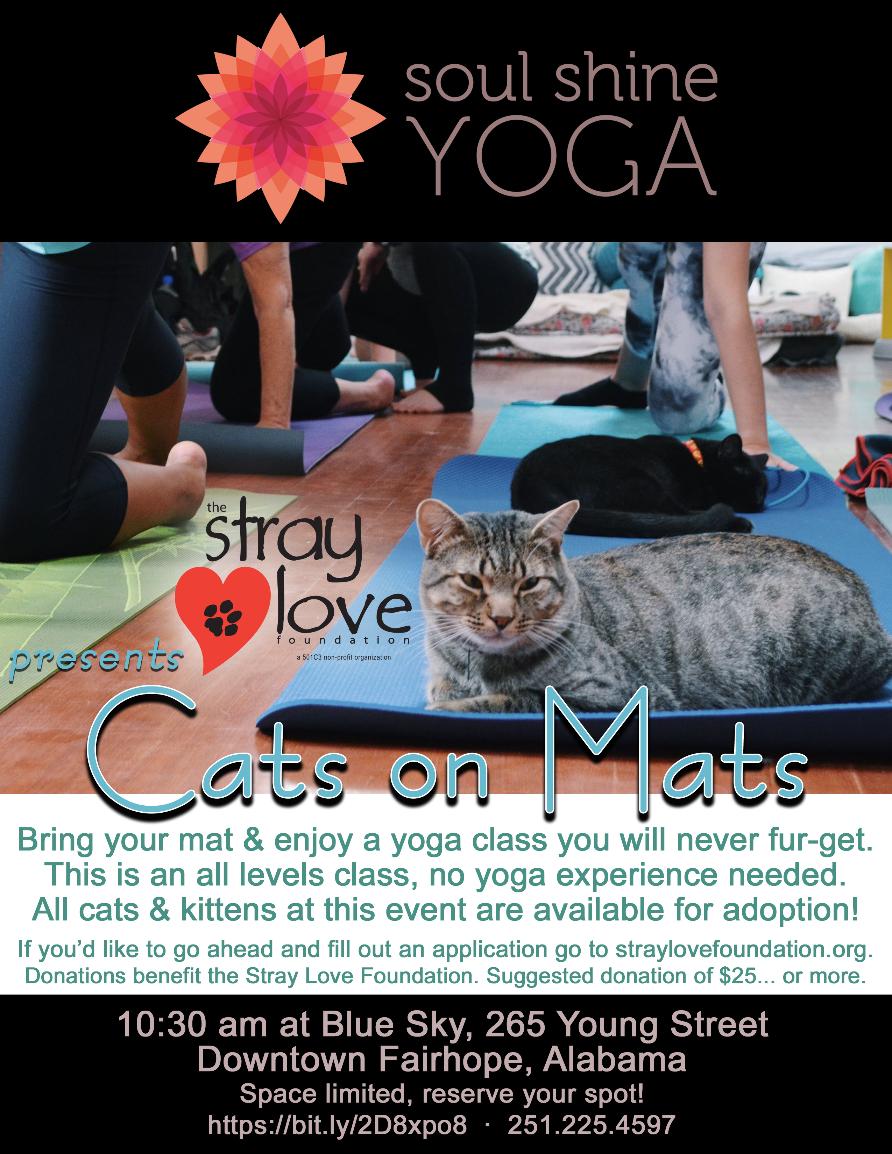 Exercise Classes
Meet 1, 2, 3 or maybe even 4 of our adoptables and get your exercise in too.
For over 9 years our director has been teaching an exercise class every Monday, Wednesday & Friday at the Magnolia Springs, Alabama Community Hall
(across from Jesse's Restaurant).

All proceeds from the class are tax deductible donations to the foundation.
The class is a combination of yoga, pilates, basic weight training and mat exercises. Class is for all ages but be sure to check with your doctor before starting a new exercise regimen.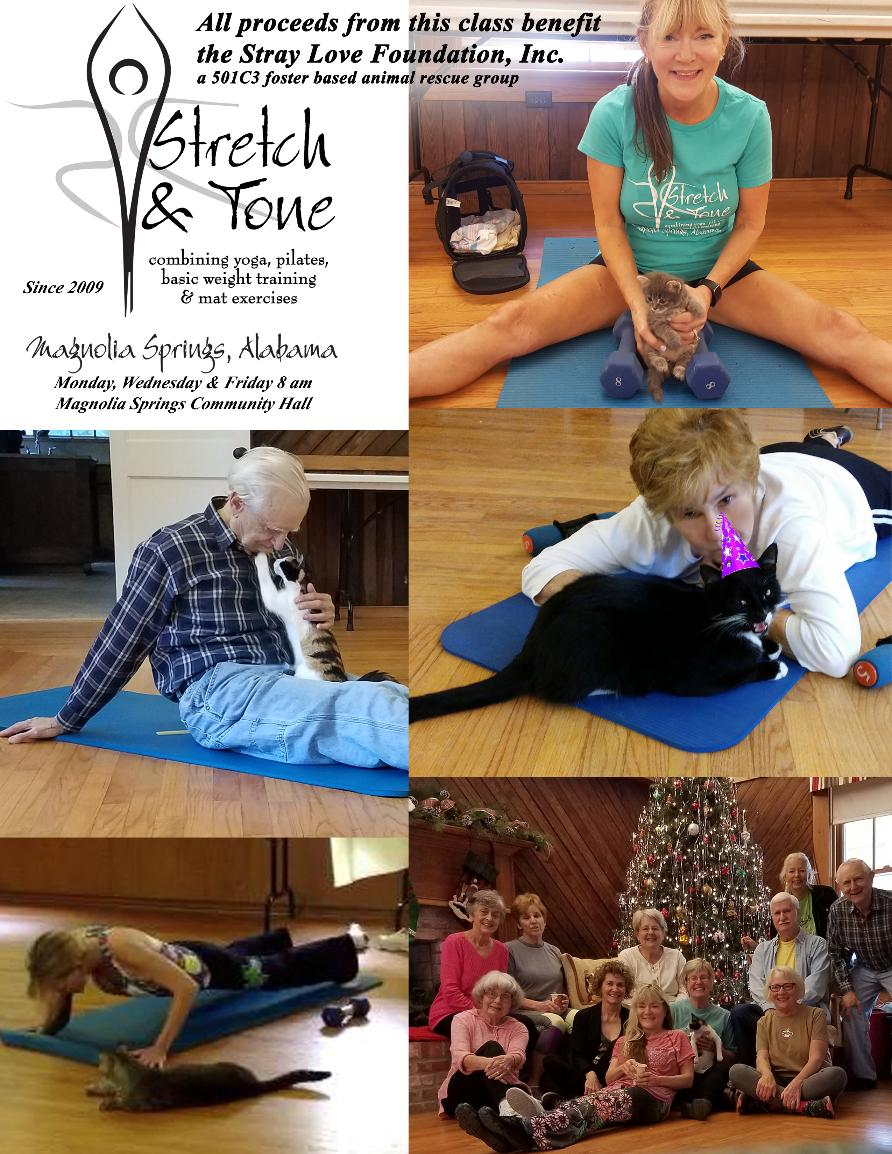 "PetSmart Cat Windows"
EVERY DAY!
STOP BY PETSMART IN FOLEY ALABAMA ANY DAY TO VISIT SOME OF OUR ADOPTABLE CATS/KITTENS IN THE KITTY WINDOWS.
YOU CAN ALSO SCAN OUR QR CODE DISPLAYED THERE TO SEE ALL OF
THE RESCUE ANIMALS WE HAVE FOR UP ADOPTION ON PETFINDER
______________________________________________
"PetSmart Monthly Adoptions"
(volunteers/fosters needed!)
EVERY 2ND SATURDAY OF THE MONTH (Except October) AT PETSMART IN FOLEY, ALABAMA
FROM 11AM TO 3PM
______________________________________________
"Adoption Days at the Magnolia Springs Library"
EVERY THURSDAY ONE OR TWO CATS/KITTENS WILL VISIT THE MAGNOLIA SPRINGS, ALABAMA PUBLIC LIBRARY
FROM 12 NOON TO 5 PM