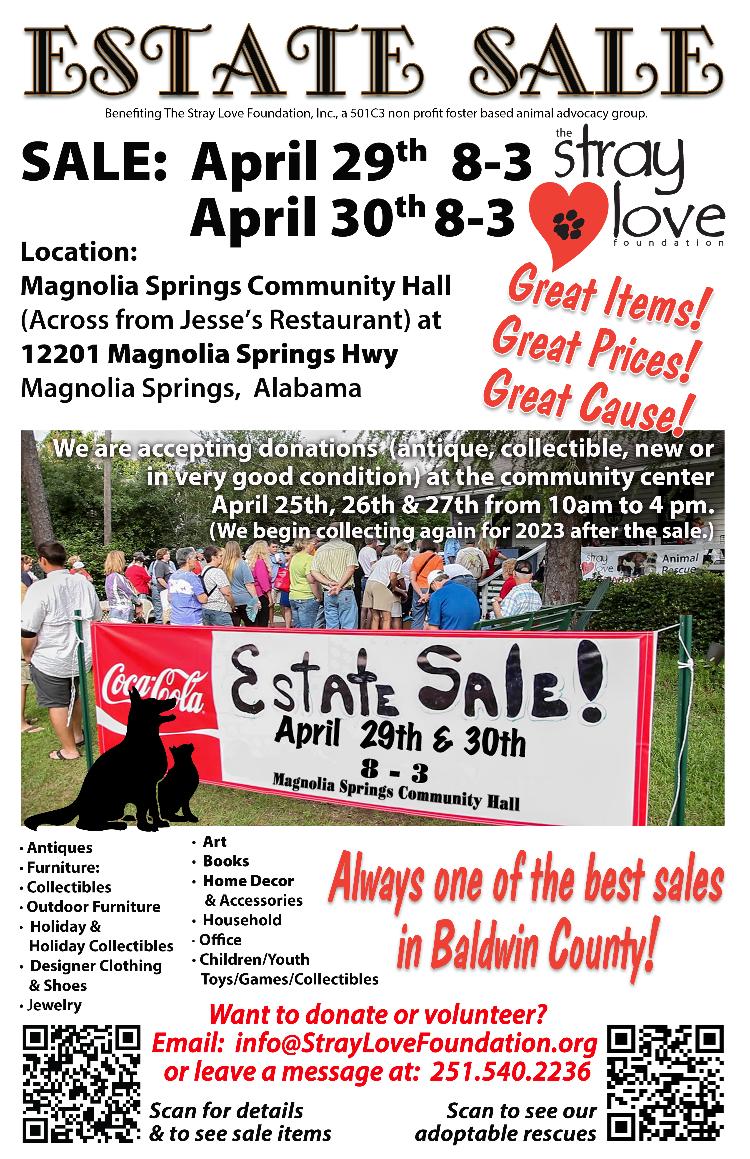 Have a look at the gallery below with pictures of some of our wonderful estate sale items.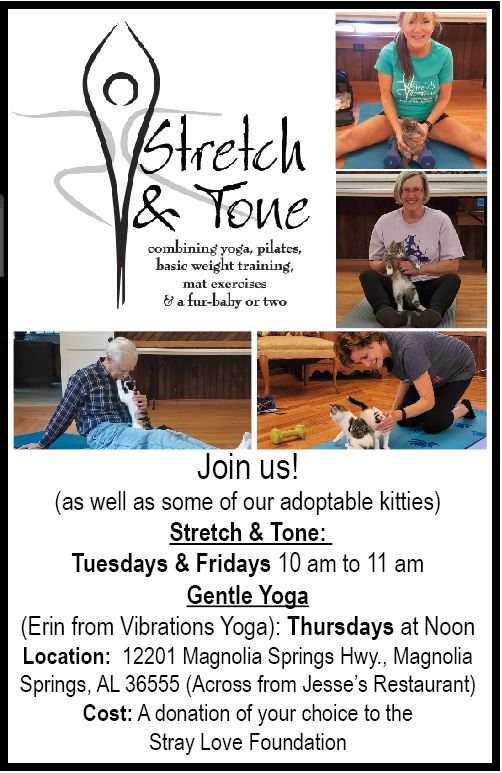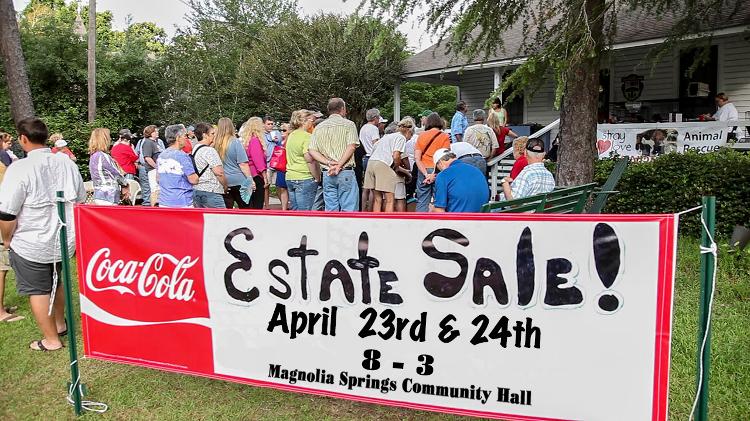 The Stray Love Foundation's Estate Sale Fundraiser is our biggest fundraiser every year. We collect donations from many estates throughout the year and always have Antiques, Furniture, Jewelry, Home Decor, Tools, Books, Art, Toys, Holiday, Household Items, Collectibles and much, much, more to sell.
Our next sale will be at the Magnolia Springs Community Hall,
in April of 2022.
It's always one of the best sales
in Baldwin County and
Have something of value to donate? Email us at info@straylovefoundation.org.
____________________________________

"PETSMART Cat Windows"
EVERY DAY!
STOP BY PETSMART IN FOLEY ALABAMA ANY DAY TO VISIT SOME OF OUR ADOPTABLE CATS/KITTENS IN THE KITTY WINDOWS.
YOU CAN ALSO SCAN OUR QR CODE DISPLAYED THERE TO SEE ALL OF
THE RESCUE ANIMALS WE HAVE FOR UP ADOPTION ON PETFINDER
______________________________________________