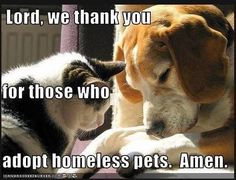 What we do...
Stray Love Foundation, Inc. is a 501c3 non profit
animal advocacy group that consists of three main missions:
1) Assisting stray, injured and abandoned animals through vet care,
fostering and adoption. (Our foster homes are limited so we can only
take another animal in to the rescue when one is adopted.)
2) BIG LOVE projects,
a program geared toward helping in special needs situations.
We assist the elderly and indigent with their pets through veterinarian care,
spay/neuter and re-homing of pets when necessary. Big Love projects come
to us through veterinarian and social worker referrals and are taken on a
case by case basis depending on available resources.
3) EDUCATION
Educational (but fun) programs at local libraries and other groups help us
educate children and adults on the importance of kindness and compassion towards
animals as well as how to be a responsible pet parent. Marketing through billboards
and other media also delivers these messages.
All of our rescues are or will be completely vetted, spayed or neutered and
micro-chipped upon approved adoption or when age appropriate.
Since April of 2010, the Stray Love foundation has assisted, placed and/or re-homed
an average of 100 animals per year.
Our foundation consists of a compassionate board and many wonderful volunteers
who donate countless hours. We are always looking for volunteers to foster or just
donate time at one of our fund-raisers. If interested in either, please contact us. If you
have something to donate to our October Estate Sale Fundraiser, please contact us.
Stray Love Foundation, Inc.
Info@straylovefoundation.org*
Petfinder.StrayLove.com ∙ www.StrayLoveFoundation.org
P. O. Box 76, Magnolia Springs, AL 36555
FB: Stray Love Foundation Magnolia Springs ∙ Twitter: Strayloverescue
YouTube: StrayLoveFoundation
phone: 251.540.2236 (leave msg.)
*email is the best way to reach us as the phone messages are only checked periodically throughout the work week.